За нас
Academic year 2018/2019
Еразъм + ден във ВТУ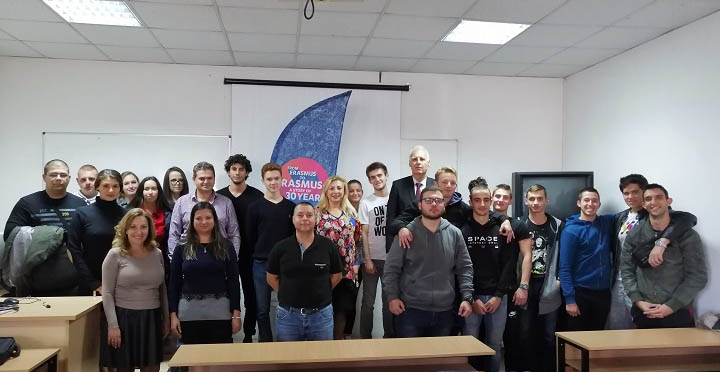 На 28.10.2019 г. във ВТУ "Т. Каблешков" се проведе информационен ден по програма Еразъм+.
На събитието присъстваха ректорът на ВТУ – проф. д-р инж.-икон. Даниела Тодорова, зам.-ректорът по учебната дейност проф. д-р инж. Николай Георгиев (институционален координатор на програма Еразъм+) и факултетните координатори доц. д-р инж. Васил Димитров и ст. преподавател Весела Дякова, студенти, преподаватели и служители. Проф. Георгиев запозна присъстващите с особеностите, изискванията и предимствата на програма Еразъм+. Студенти от ВТУ, участвали в програмата, изнесоха презентации за своите мобилности в Турция, Русия, Полша и Гърция.
От своя страна гостуващи Еразъм студенти от Чехия, Турция Словакия и Полша представиха през българските си колеги университетите, от които идват и изказаха впечатленията си от пребиваването си в нашето училище.
Информационният ден премина под знака на засилен интерес от страна на всички потенциални участници в програмата.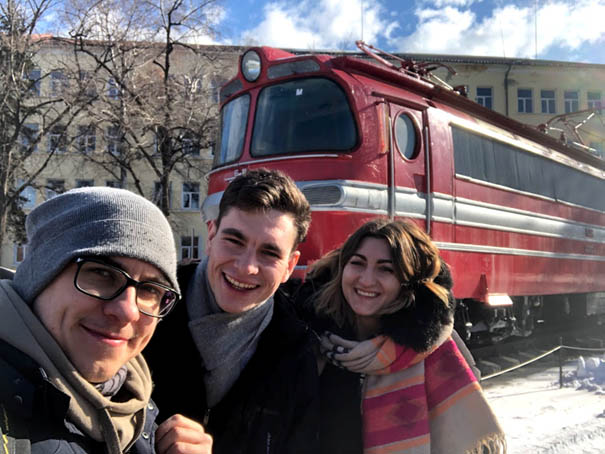 Monika Brzozowska, War Studies University, Poland
This trip to Bulgaria was my first trip with Erasmus program. After spending one semester there I can say that it was the best decision! Sofia is a really nice city and the whole country offers a lot for tourism and hiking in the beautiful mountains, snowboarding, skiing and trips to interesting places like Plovdiv, Veliko Tarnovo, Belogradcik or Pernik.
Todor Kableshkov University of Transport is an amazing university and the teachers care a lot about incoming students. The dates of the courses are set with the students, so everyone is happy with the schedule. Professors are really nice, and they teach in a way that everyone can understand. At the first courses professors explain the requirements and the way students must pass the courses.
I will remember this university and Sofia really well and I would like to recommend Todor Kableshkov University of Transport in Sofia to every student who wants to go to Bulgaria with Erasmus program.
Academic year 2017/2018
Jurij Schvander,Poland I want to say something about our trip to Plovdiv, the second largest city in Bulgaria! I think it will be good to start about people who were with me. I was the only one non-Bulgarian and all of them were very friendly and pleasant, in the best traditions of the Bulgarian people, they were very interesting! We started our trip from the newest center of railway management of Plovdiv city. I was already dealing with a lot of road transport so for me it was something completely different and new. I was like a little child listening to everything I heard, how all operations are going on, though not everything understood. One worker spoke a bit in Russian, I didn't remember his name, but I want to thank him again. He helped me to understand more and showed me a lot of interesting things from all angles with prof. Todorova. After that we went to the ancient part of the town. Architecture and landscapes from the highest point of view. Old buildings, fountains, antique streets and amphitheater will remain in my memory for a long time. In conclusion, I can say with certainty that I was glad to go and add to my list of the visited cities of Bulgaria, one more as beautiful and good as Plovdiv.
И благодаря на всички организатори, на доц.д-р. инж. Мирена Тодорова и г-жа Весела Дякова за подкрепа и близък контакт и добре прекараното време!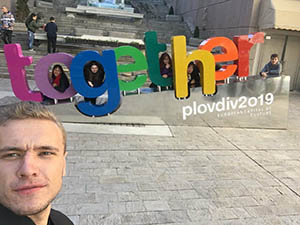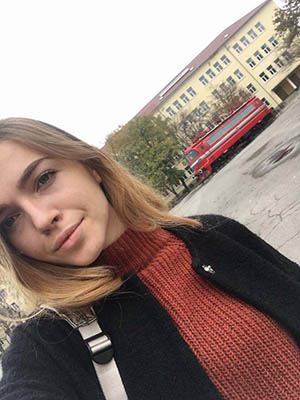 Svitlana Varvarych from University of Social Sciences, Poland
"Todor Kableshkov" University is located within a close proximity to the city centre of Sofia. It is in a suitable location with good transport links.
The building itself is huge and the facilities are more than sufficient. In terms of academic support, the staff is always on hand to help with any issues while also being very supportive and impressively responsive. They understand the needs of students and do their best to help solve any problems. Personally, I have found the material covered very beneficial and interesting.
The lecturers possess a good understanding of the topics covered and a high command of the English language which makes it very easy to follow the course materials.
Overall, I only have positive things to say about the university, staff and student body and would definitely recommend it as it has been a great experience for me.
My name is Aouam Ayoub from France and I'm currently an Erasmus student at the University of Transport in Sofia. I love the program exchange. The school and the campus are very big and there are a lot of students. I also love the city of Sofia and I'm proud of my choice.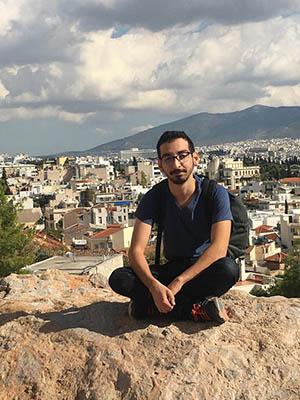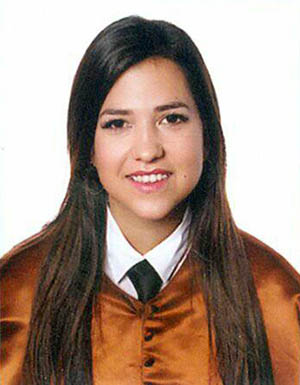 I'm Carmen from Spain. I'm an Erasmus student in Sofia in the University of Transport "Todor Kableshkov". I recommend to everyone to live this experience in Sofia and concretely in this University. It is beautiful and near to the center, and the professors are very nice and they help you with all you need. Moreover, Bulgaria has a lot of wonderful cities to visit like Plovdiv, Varna and Veliko Tarnovo.
Academic year 2016/2017
Özge Aşkın, TRAKYA University, Edirne,Turkey

I joined Erasmus Internship Programme at the Higher School of Transport "Todor Kableshkov", because this was a great opportunity for students. I was able to gain a new perspective for transport and logistics. I am very glad of the chance to complete my internship in Bulgaria. It was not just a choice of mine - it was destiny. I will never regret my decision to come here. I and other Erasmus students created a great community. We had the chance to see lots of very beautiful places of Bulgaria and other neighboring countries. I met a lot of great, friendly and helpful people here. They helped me anytime. I love this green country and hope to come back to see it again. If you want to learn some more about other countries and cultures and want to live a real life within an international environment - you should go for an Erasmus Exchange Programme.
Remigiusz Stachelek, National Defence University, Warsaw, Poland

I chose Bulgaria because I had been recommended to visit that country by my friends. I am really glad of my decision. I couldn't imagine that my Erasmus experience could become one of the best of my life. I like Bulgaria, I like Bulgarian people! They are always so nice in every place, especially in the University. I'm really happy and proud to have chosen Sofia and Higher School of Transport "Todor Kableshkov" to implement my Erasmus mobility.
Erasmus Exchange Programme gives you ability to live abroad for some months and this is an incredible experience. You have the chance to explore new culture and meet a lot of interesting people. With Erasmus Programme you become a member of an unusual society of tolerant, open minded people with wide horizons. If you want to change your life and mind, go for an Erasmus mobility!
Daumantas Stinskas, Vilnius College of Technologies and Design,  Lithuania

I chose Bulgaria for my mobility, because of the good climate. I wanted to know better Bulgarian traditions and people. Secondly, in Bulgaria there is a lot of cultural heritage which is interesting for me. When I came here I had no idea what I could experience and expect here at the University, in Sofia  and in Bulgaria as a whole. Now I can say that it was one of the best times of my life. What surprised me was the kind attitude of Bulgarian people towards me, their hospitality and permanent eagerness to help. Because of this, all my problems even when appeared, they disappear very quickly. I liked the Higher School of Transport very much, the attitude of the teachers, their readiness to help and the clear way of evaluation of my knowledge
In my opinion, I have made the best decision to visit the Higher School of Transport for my Erasmus study mobility.
Simeon Naydenov, Sofia, Bulgaria

Erasmus + is a very good opportunity for students international. I made new friends and contacts with new people and companies. The most important thing in the European program is that you can travel and see other different cultures. I think that a lot of new students should go on Erasmus +. It is a good opportunity for young people to realize their dreams. We all fight for our dreams.
Marija and Kristina Gocevski

Have you ever wanted to freeze the time? People say that only the photo has that power, to freeze the time. Time full of happiness,smiles,making new friendships. Study in one of the most beautiful universities in Europe, Karoly Robert College. Travelling, like in Hungary, but also in other countries,too! But, how? With Erasmus + Programme. Russia, Ghana, Morocco, Egypt, China, Mexico,Indonesia and many other countries from Europe take place in this programme. You have opportunity to meet and make friendships with people from all over the world. Thank you Erasmus +!
Kaloyan Bandrov, Sofia, Bulgaria

Erasmus+ is a great experience. Discover new culture new people and you will be a part of many wonderful events. Traveling and Visiting amazing places. Stunning experiences that you will be remembered.
Making new friends from all around Europe.
Didi

Thanks to the program Erasmus+ I have improved my communication and language skills, I extended and enriched my vocabulary with specific terms from the specialized technical English. Through the online course "Erasmus+ Online Linguistic Support" I increased the assessment of the overall level in the English language from A2 to B1.
I have learned many new and useful things that will be useful to me in my professional development.
I had the opportunity to speak with people from different countries. It was really good spent time for me.
If I have a chance, I would do it again J